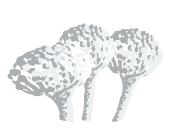 MYCOTOXINS
CYTOCHALASINS
Products
Cytochalasins are fungal metabolites that have the ability to bind to actin filaments and block polymerization and the elongation of actin. As a result of the inhibition of actin polymerization, cytochalasins can change cellular morphology, inhibit cellular processes such as cell division, and even cause cells to undergo apoptosis. Cytochalasins have the ability to permeate cell membranes,...
Cytochalasin A is a fungal toxin which inhibits glucose transport, actine polymerization and blocks...

Mycotoxin capable of interfering microfilament formation.

A fungal metabolite that acts as a potent inhibitor of actin filament and contractile...

Cytochalasin D is a cell permeable mycotoxin, which causes both the association and dissociation of...

Inhibitor of actin polymerization in blood platelets. It does not inhibit glucose transport.

Dihydrocytochalasin B is chemically derived from Cytochalasin B obtained natural from...