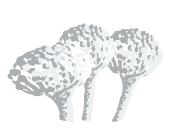 MYCOTOXINS
ERGOT ALKALOIDS
Products
The ergot alkaloids are derivatives of ergotine, the most active being amides of lysergic acid. Ergot alkaloids are compounds derived from the parasitic fungus Claviceps purpurea, which grows on rye as well as other grains. Ergotamine is in a group of drugs called ergot alkaloids . It works by narrowing the blood vessels around the brain. Ergotamine also affects blood flow patterns that are...
Dihydroergocristine Mesylate is a 9,10 alpha-dihydro derivative of ERGOTAMINE that contains an...

A derivative of lysergic acid and a natural ergot alkaloid

A vasoconstrictor found in ergot of Central Europe. It is an alpha-1 selective adrenergic agonist...